—TOPICS 2017—
SEP 6 — Secrets to Natural Healing
OCT 4 — Natural Cold & Flu Remedies
NOV 1 — Homeopathic Perspectives
—TOPICS 2018—
JAN 3 — Natural Remedies for Dental Problems and Pain
FEB 4 — What Chronic Disease Looks Like in Your Pet
---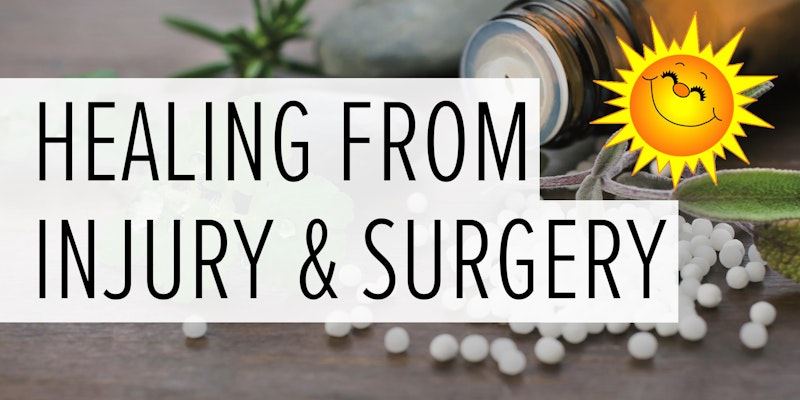 Natural Healing from Injury & Surgery with Homeopathic Remedies
March 7th, 2018 (6:30pm – 8:00pm)
Newark Natural Foods
Speaker: Barbara Bason
From concussions to broken bones to burns, homeopathic remedies can help the traumatized person heal more quickly, with less pain and fewer complications. Persons having elective or emergency surgery can also benefit from homeopathy because it allows ease in healing, less need for opioid pain killers, decreased hospital stay and fewer complications.
In addition, pre-surgery fear and difficult recovery from anesthesia are just two other potential problems that are readily addressed with homeopathy.
Be pro-active, be prepared – come join us for a lively discussion of how homeopathy can help you during traumatizing experiences.
About the speaker, Barbara Bason:
Barbara is a graduate of the University of Delaware with degrees in Biology and Medical Technology.
She holds certificates in classical Homeopathy from the Allen Academy (Robert Bannan) and in advanced classical Homeopathy from the Dynamis School (Jeremy Sherr).
Barbara is a registered member of both the National Center for Homeopathy and the Minnesota Homeopathic Association.
Following a 10 year career in childbirth education and doula/midwifery work, Barbara established her own practice in family-centered Classical Homeopathy in 1999. She is a certified CEASE Therapy practitioner (Complete Elimination of Autistic Spectrum Expression) and a certified supervisor for Free and Healthy Children International (homeoprophylaxis for infectious, contagious disease).
Barbara is also certified in the practice of Bowen Therapy, a gentle form of physical therapy that has been called 'the body work of homeopathy'. She added the Bowen Therapy to her practice in 2001 as a complement to her homeopathy practice.
Barbara is passionate about natural approaches to healing and believes a well informed public — knowledgeable about their options — offers the best solution for making sound personal choices.
To that end, Barbara donates her time and expertise on a monthly basis to teach "all who are interested" in learning about how to use homeopathy in acute, self-limiting health situations such as injuries and illnesses, thus helping people feel better quickly without the side-effects of conventional medicines.
Location of meeting:
Newark Natural Foods (Community Room – Downstairs)
230 East Main Street
Newark, DE 19711
---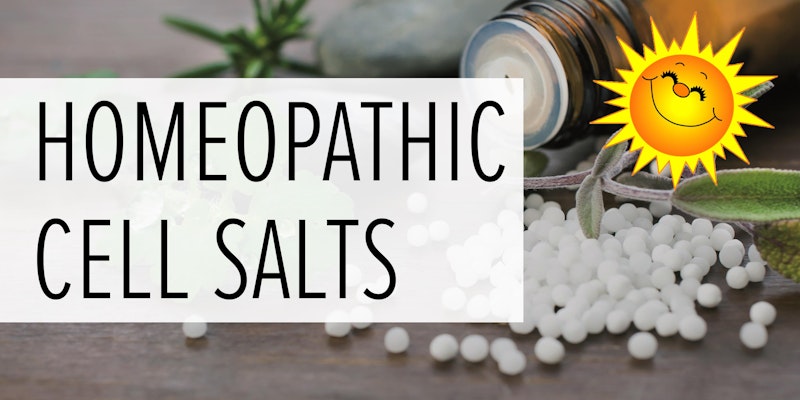 Healing the Body with Homeopathic Cell Salts
April 4th, 2018 (6:30pm – 8:00pm)
Newark Natural Foods
Speaker: Chris Mercante
In the 1870's, Dr Wilhelm Schuessler, A German Homeopathic Physician, revolutionized Homeopathic Medicine with his belief that the mineral content in 2,000 Homeopathic Remedies could be determined and isolated into 12 individual remedies called Cell Salts. His intention was to simplify the Homeopathic Process.
We will be reviewing the 12 cell salts and their healing applications in this class. We will be referencing the book "Homeopathic Cell Salt Remedies, Healing with Nature's 12 Mineral Compounds by Nigey Lennon and Lionel Rolfe.
About the speaker, Chris Mercante:
Chris discovered Homeopathy in the late 1980's after suffering for three years with severe depression and exhaustion. She felt driven to learn more about this remarkable form of medicine that had literally transformed her life.
As a result of her quest for knowledge, she is passionate about helping others to understand the importance of this little known drug-free modality.
Chris has used her skills to treat and cure a variety of childhood illnesses for her four children, her husband and her friends. The past four years have been spent giving back to NCH by coordinating the New Castle County Study Group: Homeopathy Delaware.
"I am happy to make this contribution to the local community to advance the proper usage of Homeopathic Products. It is important to me to educate and share the beauty and harmony of Homeopathy with others. I believe Homeopathy is the gift that keeps on giving." – Chris Mercante
Location of meeting:
Newark Natural Foods (Community Room – Downstairs)
230 East Main Street
Newark, DE 19711
---