—TOPICS 2019—
AUG 7 — Homeopathy for Childhood Diseases
SEP 4 — Introduction to Homeopathy
OCT 2 — Overview of the Boenninghausen Approach to Case Taking
OCT 16 — Movie Night! – Just One Drop: The Story Behind the Homeopathy Controversy
NOV 6 — Homeopathy, Our Immune System and Epidemics
DEC 4 — Homeopathy and Eye Health
—TOPICS 2020—
JAN 8 — Homeopathy for Colds, Flu, and Coughs
MAY 6 — TBA
JUN 3 — TBA
---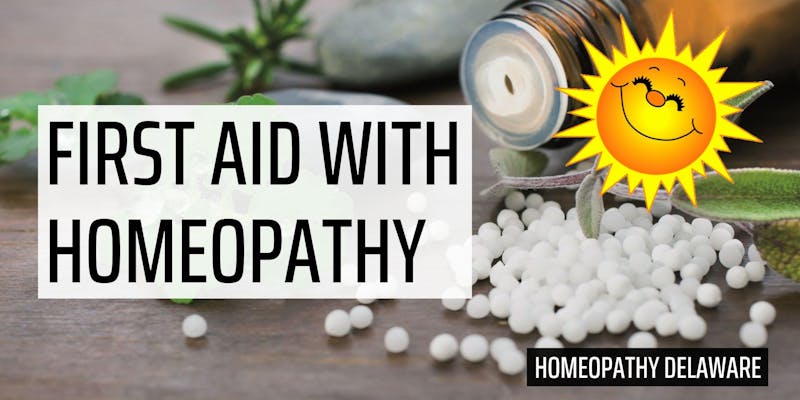 First Aid with Homeopathy
February 5th, 2020 (6:30pm – 8:00pm)
Speaker: Afreen Kazi
Newark Senior Center
Homeopathy is a health care system that has been around for a more than 200 years. The principle of homeopathy is "like cures like". By giving your body small doses of homeopathic medicine, whose symptoms resemble your symptoms and your body may be able to heal faster.
Many homeopaths came to homeopathy in the first place through a positive experience of using a remedy in a first aid situation. So we wanted to give you some tips to put together your own First Aid Kit to use in first-aid situations for yourself, friends, family and also your pets.
There are many important drugs in homeopathy which can come to your rescue when you are travelling with your kids and pet, or at home when someone at home suddenly falls sick, homeopathy can save you from hassle of searching a doctor in the middle of night.
Lets have a look in our February meeting how we can create our own First Aid Homeopathic Kit.
About the speaker, Afreen Kazi:
Afreen Kazi has graduated with Bachelor's Degree in Homeopathy from Rajiv Gandhi University of Health Sciences, India.
She is a Board Certified Classical Homeopath. A registered member of National Center for Homeopathy.
Afreen has worked as professor in Homeopathic College where she taught Organon of Medicine, a subject in Homeopathy.
She has worked as an Assistant Homeopath in her initial days of practice, where she has seen Homeopathy doing wonders on cases like chronic tonsillitis, warts, chronic cold and cough, infertility, menstrual problems, skin diseases, depression, anxiety, gastrointestinal disorders and so on.
She is passionate about healing diseases with safe and natural methods. As a result, she became interested in being a part Homeopathy Delaware Study Group, dedicating her time to share her knowledge and experiences about using Homeopathy in most effective way.
Location of meeting:
Newark Senior Center
200 Whitechapel Dr
Newark, DE 19713
Entrance is in the back of the building. We will be in Classroom 3 (last room on the left).
---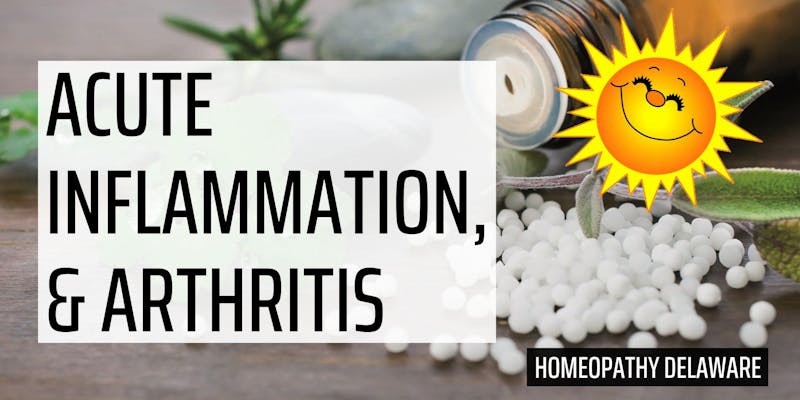 Acute Inflammation, Arthritis, and Homeopathy
March 4th, 2020 (6:30pm – 8:00pm)
Speaker: Chris Mercante
Newark Senior Center
Everyone knows someone suffering from back pain, joint stiffness and arthritic pain. We will be reviewing some remedies that will help you get through this difficult period.
About the speaker, Chris Mercante:
Chris discovered Homeopathy in the late 1980's after suffering for three years with severe depression and exhaustion. She felt driven to learn more about this remarkable form of medicine that had literally transformed her life.
As a result of her quest for knowledge, she is passionate about helping others to understand the importance of this little known drug-free modality.
Chris has used her skills to treat and cure a variety of childhood illnesses for her four children, her husband and her friends. The past four years have been spent giving back to NCH by coordinating the New Castle County Study Group: Homeopathy Delaware.
"I am happy to make this contribution to the local community to advance the proper usage of Homeopathic Products. It is important to me to educate and share the beauty and harmony of Homeopathy with others. I believe Homeopathy is the gift that keeps on giving." – Chris Mercante
Location of meeting:
Newark Senior Center
200 Whitechapel Dr
Newark, DE 19713
Entrance is in the back of the building. We will be in Classroom 3 (last room on the left).
---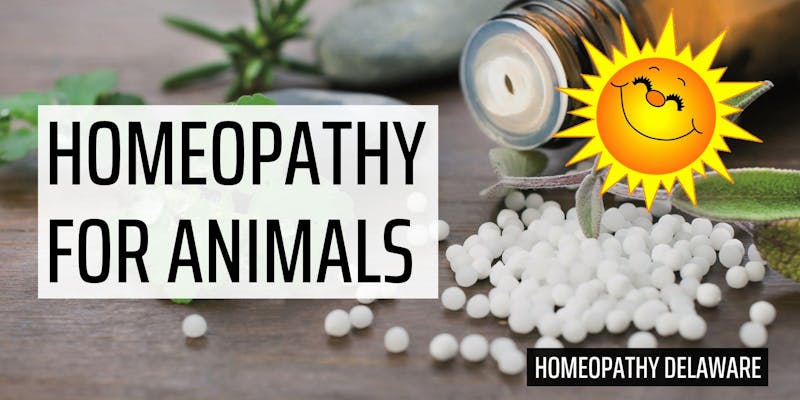 Homeopathy for Our Animal Companions
April 1st, 2020 (6:30pm – 8:00pm)
Speaker: Barbara Bason
Newark Senior Center
Many people discover homeopathic medicine for themselves after experiencing its miracle of healing for their animal companion, be it a dog, cat, bird or another animal friend.
Our talk will be about common situations of first aid, trauma and injury where homeopathy can heal your pet, save its life and prevent chronic disease by balancing your companion's vital force and supporting its immune system. The remedies are the same as used for humans – it is the circumstances and the species application that varies.
In addition, bring your questions, share experiences you have had using homeopathy for your animal companion and hear some heartwarming cases about animals given the best care and prognosis with homeopathy.
A list of books and on line resources will be provided as well as a display and synopsis of a few of the best books.
All information is sourced from available veterinarian self help books and from the Academy of Veterinary Homeopathy or the American Holistic Veterinary Medical Assoc.
About the speaker, Barbara Bason:
Barbara is a graduate of the University of Delaware with degrees in Biology and Medical Technology.
She holds certificates in classical Homeopathy from the Allen Academy (Robert Bannan) and in advanced classical Homeopathy from the Dynamis School (Jeremy Sherr).
Barbara is a registered member of both the National Center for Homeopathy and the Minnesota Homeopathic Association.
Following a 10 year career in childbirth education and doula/midwifery work, Barbara established her own practice in family-centered Classical Homeopathy in 1999. She is a certified CEASE Therapy practitioner (Complete Elimination of Autistic Spectrum Expression) and a certified supervisor for Free and Healthy Children International (homeoprophylaxis for infectious, contagious disease).
Barbara is also certified in the practice of Bowen Therapy, a gentle form of physical therapy that has been called 'the body work of homeopathy'. She added the Bowen Therapy to her practice in 2001 as a complement to her homeopathy practice.
Barbara is passionate about natural approaches to healing and believes a well informed public — knowledgeable about their options — offers the best solution for making sound personal choices.
To that end, Barbara donates her time and expertise on a monthly basis to teach "all who are interested" in learning about how to use homeopathy in acute, self-limiting health situations such as injuries and illnesses, thus helping people feel better quickly without the side-effects of conventional medicines.
Location of meeting:
Newark Senior Center
200 Whitechapel Dr
Newark, DE 19713
Entrance is in the back of the building. We will be in Classroom 3 (last room on the left).
---